Why hire me to be your maternity, newborn, and family photographer?
If you are reading this, chances are you have a growing family. As a mom of 2 little ones, I can totally appreciate what an amazing time this is for you and your family. And just like everyone tells you- it really does go by so quickly. While every day brings something new and exciting, it's also a little bittersweet because your baby will never be 5 days old again!
Being able to help you capture and preserve the memories of your pregnancy, newborn baby, and growing family is an honor, and I'll be the first to tell you that choosing a photographer is not a decision to be taken lightly. Named as one of the Best Newborn Photographers in Cleveland, I take pride in my work and providing you with a custom experience that is easy and fun and leaves you with beautiful memories of your family that you can enjoy forever. Let me tell you what sets me apart from other photographers so you can decide if I am a good fit for you and your family.
But first, let me introduce you to my little family- me, my husband Jeff, and my two beautiful girls Grace and Anna!
Hudson Ohio Photographer Jennie Lennon and her familyHudson Ohio Photographer Jennie Lennon and her family
I specialize in modern photography for growing families. I shoot maternity, newborns, children, and families. I go for a natural look, and I like your photos to be as personal as possible.
To see if you love my style, take a look at my Maternity & Newborn and Families & Children pages.
Decided you love my work? Keep reading to see what sets me apart from other photographers.
I know how overwhelming having a baby can be, especially in the first couple weeks.
My goal is to make this entire process, from start to finish, as painless and enjoyable as possible.
During our initial consultation, I will answer some frequently asked questions so you can get an idea of what's to come. I will also address any hesitations or questions you may have so that you feel comfortable and know what to expect. We will choose times and locations for your sessions as well as a time for your ordering session which will take place in your home so that we can carefully choose products that will look beautiful in your home.
"Prior to our session, Jennie was in consultation with us about our home's layout, lighting sources, and acted as a sounding board for some of my wife's posing ideas. Jennie clearly wanted to make sure that she was prepared for our session. And was she ever…"
On the day of the shoot, I will bring everything we need. Like I said, I want this process to be as easy as possible for you, and what's easier for a new mom than having a photographer come to her house so that she can stay focused on taking care of her new baby? I love incorporating special items you may have- a hat, baby blanket, or item around the house that the baby can be photographed in. Maternity and family sessions can take place in your home or outdoors at a location of your choice.
Top newborn photographers near ClevelandA newborn baby boy posed snugly in a wool bucket
After your session, I will retouch each image and prepare your proofs.
We will then meet in your home so you can view your images and we can design a custom order that suits your home so that you can display the beautiful images of your family.
Unlike some photographers, I won't just send you a CD of images and leave you on your own to order a few prints from an inferior lab… or worse yet throw the CD in a drawer and never print or display the beautiful photographs. Seriously- when was the last time you printed a photo from your iPhone? I bet it's on that never ending To Do List of yours… and trust me, it's not going to happen now that you have a new baby at home or a toddler to chase after ;) Not to mention that that CD is going to become obsolete. Would you rather have inherited a beautiful wedding album from your grandparents or a box of dusty slides that you will never look at?
Part of my job is to help you choose the best way to display the beautiful images of your family. When you look back on your images decades from now, you will be glad you invested in a high quality photographer who uses high quality products.
To see how I have displayed newborn photography in my home, click here.
"We received tons (and tons) of compliments about our newborn pictures. The compliments were well deserved and my wife and I were very pleased. We can't recommend Jennie and her product enough."
Whether it's a gorgeous collage of canvases or metal wall art, a custom wood photo box, or an heirloom album that can be passed on to your children, my ultimate goal is to deliver to you beautiful, quality products to last a lifetime. Check out the pricing page to get an idea of a typical investment.
If this sounds great to you, contact me today to book your sessions!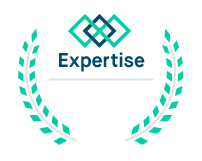 Best Newborn
Photographers
in Cleveland2016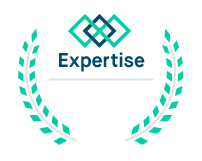 Best Newborn
Photographers in
Cleveland
2018